Meet Our Team
All team members are Spanish and English speaking.
Dr. Edward Orson Dental Corporation is the continuation of La Clinica Dental Latina, which has been serving the community of the Mission district for over 35 years. Dr. John Carillo-Orson, D.D.S., opened Clinica Dental Latina at Los Portales in 1973. His son Dr. Edward Orson, D.D.S., followed in his father's footsteps, growing up to serve the same community for a second generation.
Dr. Edward Orson, DDS
Dentist, Orthodontist, Dental Surgeon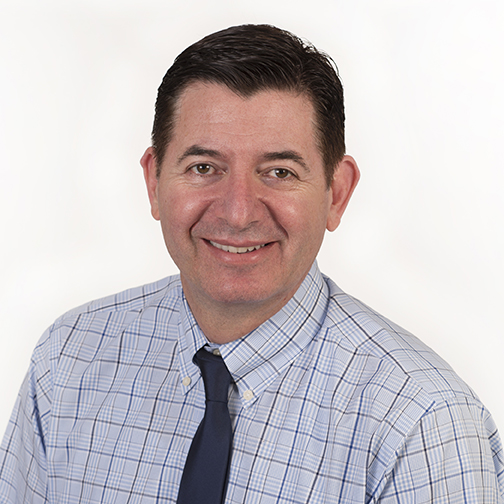 Dr. Edward Orson is the son and successor of Dr. John Carrillo Orson, the founder of this dental practice. Having studied and graduated from the University of the Pacific, Dr. Edward Orson received his license to practice dentistry in 1994. He spent 10 years working with his father and mentor here at Los Portales Medical and Dental Center, all the while furthering his own education. As a dentist, he is certified in Endodontics, Orthodontics, Implants, Crowns-in-an-hour, Anterior Esthetics by PAC Life, and is an INVISALIGN Prefered Provider.
Dr. Orson works part-time as a clinical professor at his alma mater, the University of the Pacific Arthur A. Dugoni School of Dentistry, helping to educate and mentor future dental practitioners. He hopes to foster in his students the technical and empathic skills needed to provide compassionate and comprehensive care for their patients.
Working in the Clinica Dental Latina, Dr. Orson has developed a reputation for excellence among his patients and in the community. He shares his father's commitment to provide quality care, oral health education, and to be an involved part of the beautifully diverse community that is the Mission. Dr. Orson is bilingual, able to provide services in both English and Spanish.
Dr. Tiffany Nguyenfa, DDS
Dentist, Dental Surgeon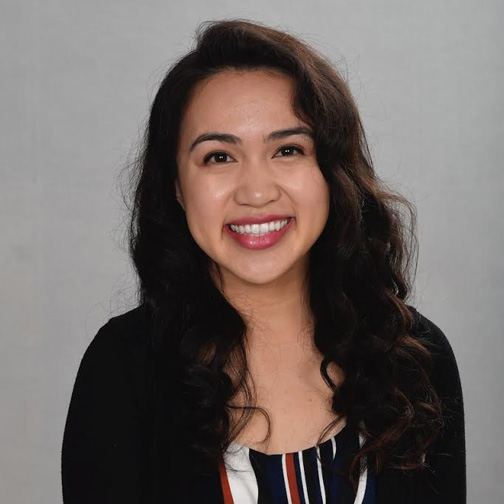 A recent and welcome addition to the office team, Dr. Nguyenfa graduated from the University of the Pacific Arthur A. Dugoni School of Dentistry. As a student, Dr. Nguyenfa would travel to Ensenada, Mexico as part of the university's Mission Trip, bringing dental health services to underserved communities and families without access to comprehensive care. Dr. Nguyenfa is a bright and talented dentist who loves seeing smiles every day, working diligently to bring professional results to every patient in her care. She enjoys the educational side of dentistry, taking the time to teach patients about their teeth and dental health, a topic she feels "the public generally knows very little about".
"Never regret anything that made you smile" - Mark Twain
Jessica Gomez, RDA
Dental Assistant
Jessica has been a part of our team since November 2018. A graduate of the City College Dental Assisting Program class of 2020 as well as a member of the American Dental Assistants Association, she has been trained by Dr. Orson to assist with all kinds of dental treatment and procedures. Jessica is driven by her passion for meeting, interacting with, and helping other people. She loves to learn something new every day and continues to bring professionalism and an abundance of enthusiasm to her work.
"A genuine smile comes from the heart, but a healthy smile needs good dental care" - Wayne Chirisa
Jacqueline Ceja, RDH
Dental Hygienist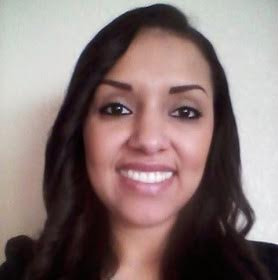 Jacqueline ("Jackie") Ceja has worked in the field of dentistry since 2004, starting as a registered dental assistant and earning her certification as a dental hygienist. She then joined our team in 2015 and has been a critical part of our office ever since, being our primary hygienist. Jackie is CPR and laser certified, providing periodontal maintenance, prophy polishing, and deep cleaning services. Jackie is passionate about dentistry because it gives her the opportunity to help people on a very personal level. She loves to provide patients with a positive experience as a way to encourage good oral health and keep them smiling.
"You don't have to brush your teeth, just the ones you want to KEEP!"
Joyce Quan, RDH
Dental Hygienist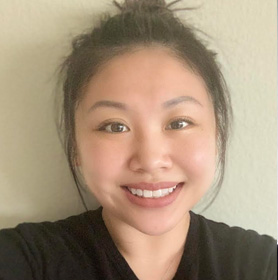 Joyce started with working as a part of our team in 2019, having worked with Dr. Orson at the Dental Office of Dr. Little in Ross, CA. Since then, she has been an asset to our team, with an excellent bedside manner and a cheerful disposition. Joyce began as front administration staff, working her way to dental assistant before graduating from Taft College and becoming a registered dental hygienist. Joyce enjoys a good challenge, finding joy in taking on tougher cases so that the patient walks away with a sense of confidence, cleanliness, and improved oral health.
"Act as if what you do makes a difference, because it does."
Ana Estrada, RDA
Lead Dental Assistant
Ana Estrada joined our office back in 1999 and is the lead dental assistant to Dr. Orson. She has been working in the field for nearly thirty years, getting her start in Mexico back in 1991. She studied at the Escuela Nacional de Estudios Profesionales (ENEP) in Mexico as well as the Centro de Estudios Tecnológicos Industrial y de Servicios (CETIS 57) in Mexico City. Her bedside manner and technical skills are invaluable to the daily operations of the office, bringing a calming presence to any treatment. Ana is enthusiastic about dentistry because, simply put, she loves to help people - something that is abundantly obvious to all that have the pleasure of working with her.
"Hoy es un Nuevo Dia! Hay algo que aprender."
Natalie Velasquez
Front Desk, Reception
Natalie started in April of 2019, joining Scarlet at the front desk as one of the first faces to welcome and accommodate patients. Educated at CCSF, Natalie is an enthusiastic and determined part of our office team. Her energy and work ethic help keep us operating smoothly, and her one-on-one interactions with patients keep their experiences informative and positive. Like all of our team, Natalie is dedicated to helping and educating patients about the importance of dental health. She is committed to making every patient's visit the best experience possible, hoping to alleviate any fears or doubts they may have regarding dental work.
Ryan Terry
Dental Lab Assistant
Ryan joined our team in November of 2019 and has been with us through the pandemic as we adapted to a precarious and shifting healthcare environment. While new to the team, he is eager to assist and learn from our Doctors and more experienced assistants, adamant that patients get the best care possible, and giving back to a community his family has worked with for generations.
Scarlet Amador
Office Financial Coordinator/Registered Dental Assistant
Scarlett Amador has been with us for decades, working alongside both Dr. John Orson and Dr. Edward Orson as an experienced dental assistant. Born in Nicaragua, she became a dental assistant at age 19 and attended Bryman College to become an RDA in 1990. She has been a critical part of this team, having facilitated several jobs in the office including assisting, scheduling, clerical work, and operating the front desk. She currently serves as the office financial coordinator, responsible for taking care of all the financial needs of the patients. Scarlett has dedicated herself to this profession and this office – we would not be who we are today without her.
"Sometimes affording treatment can be one of the most stressful parts of dentistry and I am here to help alleviate that stress."
Becky Orson
Office Manager/Registered Dental Assistant
Becky Orson serves as our office manager, responsible for much of the behind-the-scenes work that keeps us organized, efficient, and productive. She first began working in dentistry in 1997, starting as a dental assistant working alongside Dr. John Orson and Dr. Edward Orson. She was educated at Bryman College and is a Registered Dental Assistant. She is responsible for most of our pediatric patients – she loves working with children and does everything she can to make dental experiences less stressful for even the most anxious kids.
"Love is all you need… and a good dentist."
Office Hours
Mon, Wed, Fri: 9am-1pm, 2pm-6pm
Tuesday: Closed
Thursday & Saturday: 9am to 3pm
Sunday: Closed